Service Pickup and Delivery at Bud Cross Ford
Let Bud Cross Ford Repair Your Vehicle with Ease Through Our Ford Pickup and Delivery Service
When it comes to service, inevitably, time will be taken our day. This may cause you to be stuck in traffic or missing time at work. To help alleviate this, we here at Bud Cross Ford are proud to offer you our Service Pickup and Delivery Option. If your vehicle requires a routine maintenance service, including a tire rotation and alignment, or oil service, a member of our team will come around to your home or place of business and pick up your vehicle for service.
Once we have completed the vehicle maintenance service, a dedicated certified service team member will bring your vehicle back to the designated location for your convenience. Thus, knowing your vehicle is well taken care of, you can take peace of mind. You will never need to stop by our dealership for an appointment.
Getting Started
To get started with our Pickup and Delivery service, we welcome you to call our dealership to schedule your appointment for the next service. During your phone call, you can request that you pick up your vehicle at your home or place of work. Our team will then notify you by calling or texting to let you know they are on the way. Once your vehicle goes in for service, we'll provide updates on the service throughout the day.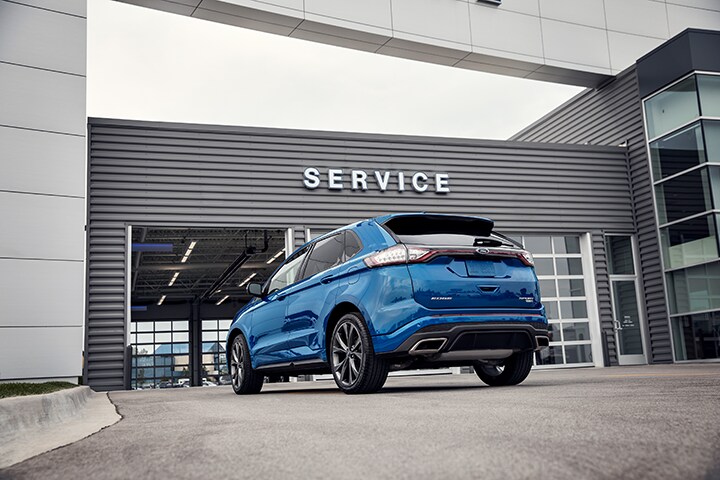 Make Bud Cross Ford Your Service Destination Today
Our dealership is happy to provide you with a first-class service experience. From the moment your vehicle arrives at our dealership, our certified Ford service team will give it the care it deserves. Feel free to contact our dealership to schedule your next service today. See you soon.